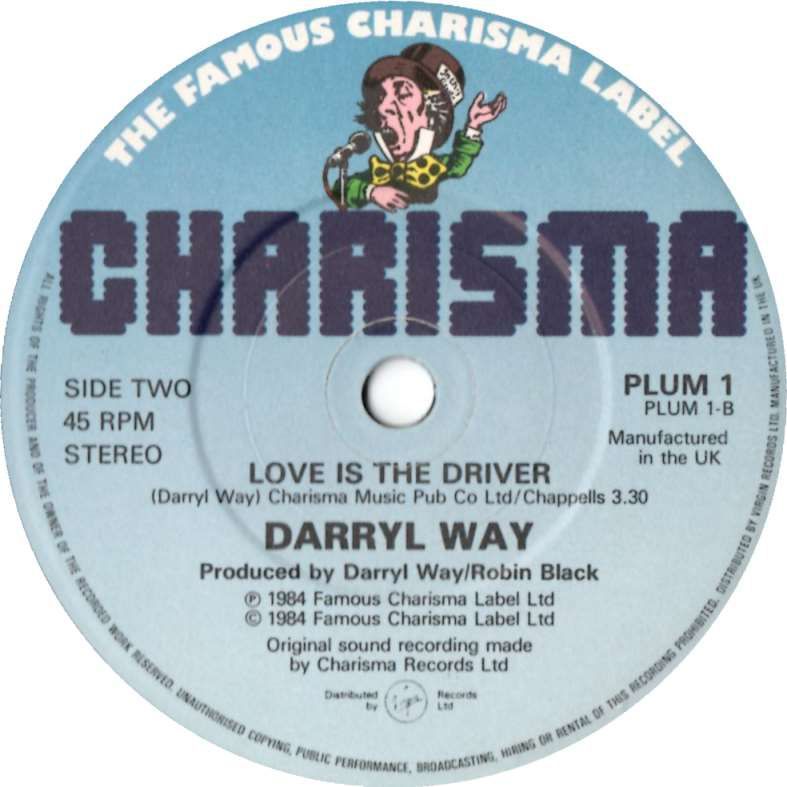 Charisma
 (1984)
80s
In Collection

#3707
0*
7 inch Vinyl    2 tracks  (06:26) 

 01
  Little Plum
 
 
 
  02:56
 02
  Love Is The Driver
 
 
 
  03:30
Purchase Date
01/04/2007
Price
£2.50
Store
Ebay
Location
Record Box (Black)

Cat. Number
PLUM 1
Packaging
Sleeve
Spars
N/A
Sound
Stereo
RPM
45
This is the 1984 version of the single.

"Little Plum" was a little instrumental tune released by Curved Air member Darryl Way. It has had two releases that I know of, and neither of them charted. It was made famous in the North East of England, however, by Metro FM Talk Show host Alan Robson, who for many years has used the second release of the record as the theme to the "North East Night Owls".

Neither version of Little Plum have ever been released on CD or LP, meaning that the only way to get hold of the tune is to track down a copy of the 7″ single, which really isn't easy!