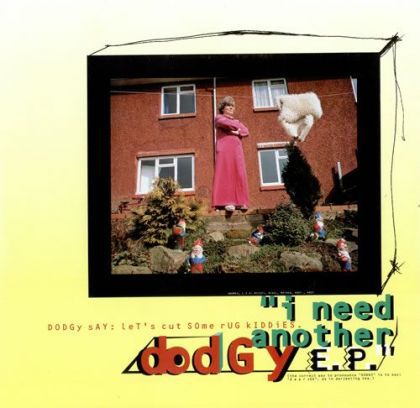 Dodgy
- I Need Another E.P.
A&M Records
 (1993)
General Rock
In Collection

#1931
0*
CD Single    4 tracks  (15:56) 

 01
  I Need Another
 
 
 
  03:50
 02
  If I Fall
 
 
 
  03:32
 03
  Hendre Ddu
 
 
 
  03:21
 04
  Never Again (Campfire Version)
 
 
 
  05:13
Cat. Number
580 317-2
UPC (Barcode)
731458031727
Packaging
Jewel Case
Spars
DDD
Sound
Stereo
An interesting purchase for me, this one. I owned the 7" version of it when I was 13. I bought it because the record was yellow. At the time I was more interested in the colour of the actual vinyl, and not the actual contents of it. It's the same "Dodgy" that had future hits with songs such as "If you're Thinking Of Me" and "Good Enough", which still receives occasional airplay to this day.

On a chance visit to "Cash Generator" in Middlesbrough, I'd noticed their CD collection had swelled somewhat. Amusingly, in order to access the CD section, the staff had to eject a drunk smack-head from the store, after he spilled his child's beaker worth of booze on the floor. By the smell of it, he'd clearly been to The Crown further down the road, and emptied the various abandoned glasses into afore-mentioned beaker. By the time I'd managed to count both his teeth, I was at the CD section, and browsing through merrily this particular example of plastic goodness happened to be staring at me, for 40 new pence.

After listening to it, the first track doesn't sound familiar, but I sort-of recognised the 2nd track, as it had an instrumental ending.