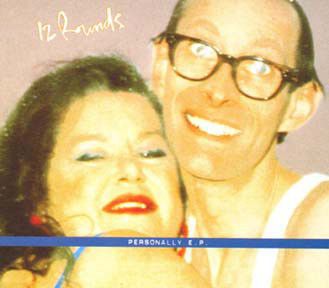 12 Rounds
- Personally E.P.
Polydor Records
 (1996)
Downtempo, Electronic, Trip Hop
Not In Collection

#11676
0*
 01
  Personally
 
 
 
 
 02
  Fits Nicely
 
 
 
 
 03
  Happy Hour
 
 
 
 
 04
  Feel My Beard
 
 
 
 
Cat. Number
5754951
Packaging
Sleeve
RPM
45
Bought for Chris as he found the cover hilarious... Record really isn't amazing and certainly not the type of stuff neither myself nor Chris would listen to, so I gave it back to Chris, who in turn submitted it to the Monday night raffle. EN won 8t, who in turn gave it to someone in the bar. Not bad, 4 owners in 2 hours.

I' ll not be checking out the rest of their records.