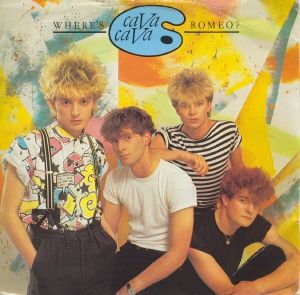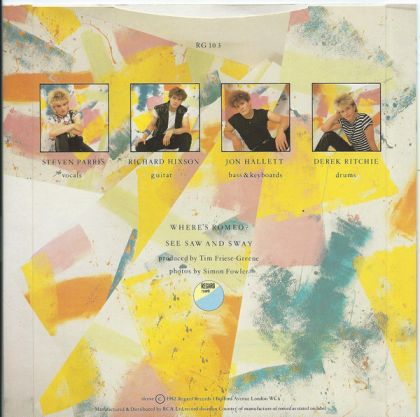 CaVa CaVa
- Where's Romeo?
Regard Records
 (1982)
Pop, Synth-pop
In Collection

#8121
0*
7 inch Vinyl    2 tracks  (05:37) 

 01
  Where's Romeo?
 
 
 
  03:06
 02
  See Saw And Sway
 
 
 
  02:31
Cat. Number
RG 103
Packaging
Sleeve
RPM
45
A re-entry into the connection. Had this many moons ago - think I picked it up from Middlesbrough Stadium in the massive box of records I'd bought one Sunday. I can't ever remember playing it, and it just disappeared. Maybe I'd broken it, can't remember.

Anyway, I picked it up again. Though, I have a feeling the same thing will happen, don't really have any interest in playing it!