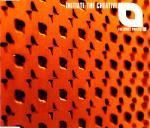 The Quest Project
- Initiate The Creative
Island
 (1998)
In Collection

#621
0*
CD Single    6 tracks  (33:14) 

 01
  Initiate The Creative (Edit)
 
 
 
  03:39
 02
  Initiate The Creative (K Klass Klub Remix)
 
 
 
  08:54
 03
  Initiate The Creative (Mantronik One Eyed Jack Formula)
 
 
 
  04:57
 04
  Initiate The Creative (Album Version)
 
 
 
  05:21
 05
  Initiate The Creative (Fat Boys Grim Remix)
 
 
 
  06:46
 06
  Initiate The Creative (Rascal Radio Edit)
 
 
 
  03:37
UPC (Barcode)
731457227725
Packaging
Jewel Case
Spars
DDD
Sound
Stereo
2 copies, one is a promo, other is standard release. tracks are identical. Only noticeable difference between the two releases is that the title is printed on different sides of the cover. The promo has the title on the right, the standard release is on the left.

Sticker on the back of the promo version reads:-

THE QUEST PROJECT R/D 15 June
The debut single from a five piece collective, who share the same vision. The band combine influences of the electronic beat, soul, jazz, vocal, garage and house. Diversity is the key element for the Quest Project, covering all bases and functioning fully as a live proposition. Get ready to initiate.